The Unbecoming of Mara Dyer #1
Mara Dyer está convencida de que lo más extraño que le puede suceder es despertarse en un hospital sin acordarse de porqué ni cómo ha llegado allí.
Está equivocada.
Sospecha que la Policía en realidad no sabe nada del accidente en el que murieron sus amigos y que ella no puede recordar.
Está en lo cierto.
Mara Dyer cree que después de todo lo que le ha pasado es imposible que se vuelva a enamorar.
Se equivoca de nuevo.
Mara Dyer no es mi verdadero nombre, pero me dijo mi abogado que tenía que escoger alguno. Un seudónimo. Un nom de plume para mis compañeros de curso, con los que estoy preparando la selectividad. Sé que es extraño tener un nombre falso, pero creedme, ahora mismo es lo más normal dentro de la vida que llevo. Ni siquiera creo que sea del todo prudente haberos contado este detalle. Pero si no fuese tan bocazas, nadie sabría que una adolescente de diecisiete años a la que le gusta Death Cab for Cutie era la responsable de los asesinatos...
Descargar
The Evolution of Mara Dyer #2
Mara Dyer creyó que podía huir de su pasado.
No puede.
Solía pensar que sus problemas estaban en su cabeza.
No lo están.
No puede imaginar que después de todo por lo que ha pasado, el chico que ama aún le guarde secretos.
Se equivoca.
En la secuela de The Unbecoming of Mara Dyer, la verdad evoluciona y las elecciones pueden resultar mortales. ¿Qué será lo siguiente para Mara Dyer?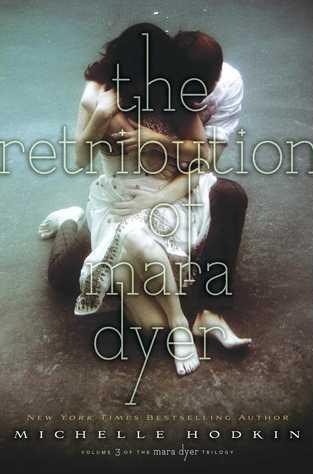 The Retribution of Mara Dyer #3
Mara Dyer quiere creer que hay más en las mentiras que le han dicho.
Lo Hay.
No deja de pensar respecto a dónde su búsqueda de la verdad podría llevar.
Debería.
Nunca tuvo que imaginar cuán lejos iría por venganza.
Lo hará ahora.
Las lealtades son traicionadas, la culpa y la inocencia se enredan, y el destino y el azar chocan en esta impactante conclusión de la historia de Mara Dyer.
La retribución ha llegado.