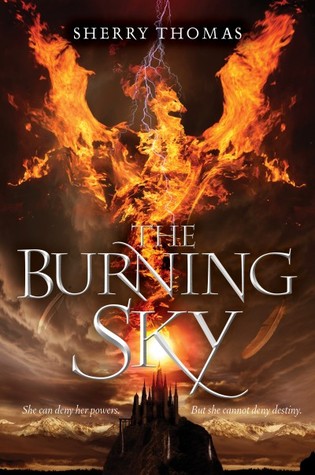 Todo comenzó con un elixir arruinado y un rayo...
Iolanthe Seabourne es la más grande maga elemental de su generación, o eso es lo que se le ha dicho. La profetizada por años para ser la salvadora del Reino. Es su deber y destino enfrentar y derrotar al Bane, el más grande mago tirano que el mundo haya conocido. Una tarea suicida para cualquier persona, por no hablar de una renuente chica de dieciséis años sin entrenamiento.
Guiado por las visiones de su madre y comprometido con vengar a su familia, el Príncipe Titus ha jurado proteger a Iolanthe incluso mientras la prepara para su batalla con el Bane. Pero él comete el terrible error de enamorarse de la chica que debería haber sido sólo un medio para un fin. Ahora, con los siervos del tirano acercándose, Titus debe elegir entre su misión y la vida de ella.
The Burning Sky, el primer libro de la trilogía Elemental, es una novela electrizante e inolvidable de intriga y aventura.
Me lo llevo 2
The Perilous Sea #2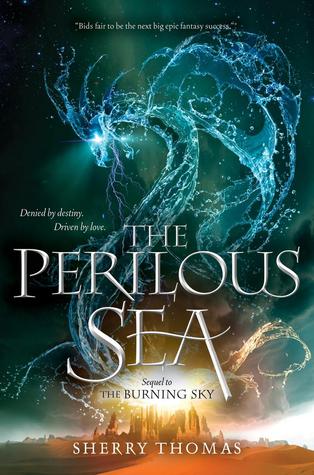 Después de pasar el verano lejos el uno del otro, Titus e Iolanthe (aún disfrazada de Archer Fairfax) están ansiosos por volver al Colegio Eton para reanudar su entrenamiento para combatir al Bane. Aunque ya no está atada a Titus por un juramento de sangre, Iolanthe está más comprometida que nunca a cumplir su destino, especialmente con los agentes de Atlantis acercándose rápidamente.
Poco después de llegar a la escuela, sin embargo, Titus hace un sorprendente descubrimiento, uno que le hace cuestionar todo lo que creía anteriormente acerca de su misión. Frente a esta devastadora realización, Iolanthe se ve obligada a llegar a un acuerdo con su nuevo papel, mientras que Titus debe elegir entre seguir las profecías de su madre y forjar un camino divergente a un futuro desconocido.